JANUARY – QUEENBROUGH
Cruise to Queenborough with lunch at the Queen Philllippa
9 Jan
MARCH – MOTHERS DAY CRUISE
27th March 2022
After a mini-cruise on the river to blow the cobwebs out of our engines we will have a carvery (not free) in the clubhouse. The list is up in the clubhouse, so please sign up now. We want to present all mothers with a nice pot plant, so please indicate numbers on the list.
APRIL – EASTER
15-18 April – Easter Cruise to West India Dock – now LIMEHOUSE
PLEASE REFER TO THE UPDATE – HERE
This will be a joint inshore and offshore cruise led by Chris Murr. We may be joined by boats from other clubs to boost the numbers as otherwise the cost of opening the Blue Bridge and using the big lock may be prohibitive. Many of us went to WID (aka Canary Wharf or Docklands) in 2019 and long to repeat the experience. There are superb museums and restaurants close by and the night-time views are spectacular. I understand there may be bunnies and eggs if we behave ourselves, just like the good old days. Again, the list is already up in the clubhouse so please register your interest on the notice board.
MAYDAY – MAIDSTONE
30 April-2 May – Maidstone
The non-tidal Medway is under-used but very attractive with mostly free mooring along the river. I'd like to restore this as the popular destination it once was. The challenge is to get your timing right to get under Aylesford Bridge but without touching the bottom on the way there. Most of us have done it at least once. Details to come…
WHITSUN – Jubilee Pageant on the Medway (not Burnham)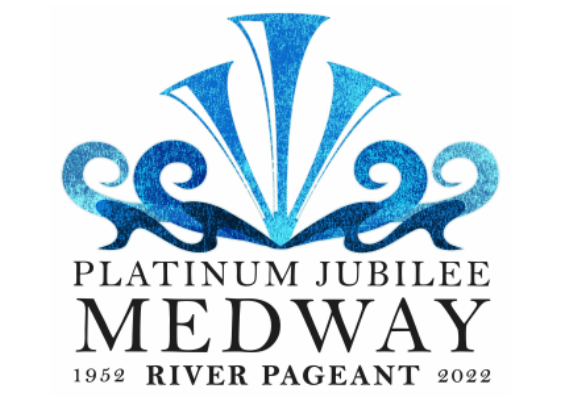 3/4 June – Jubilee Pageant (not Burnham)
An event to celebrate the Queens Platinum Jubilee 2022 is being organised by TILLER AND WHEEL CIC ON 4th June 2022.
The event will start in Queenborough harbour on Friday 3rd and end with a Grand Sailpast of over 100 boats in Chatham Town Centre on Saturday afternoon.
If interested in taking part in the event please put your name on the list in lobby or contact
Fred.
We've just decided to join this Medway-only event, to celebrate the Queen's Platinum Jubilee, in place of the listed Burnham cruise, though if you prefer a proper bank holiday cruise you can join the offshore cruise to Ramsgate and maybe beyond. After a Friday social evening at Queenborough, on Saturday, we will join the parade of about 100 boats up the Medway to Sun Pier where there will be a "Great Cacophony" and more fun. I have provisionally booked for 20 boats to catch the deadline but you will still need to register on the Tiller & Wheel website.
More info and to register: https://tillerandwheel.com/medway-platinum-jubilee-river-pageant-2022/
JULY – SUBMARINE U-475 BLACK WIDOW
10 July – Russian Submarine
By popular request, this is a repeat of last year's event for those who missed it. Being inside the cold war sub is an unforgettable experience not available to the general public. This time it will be on a Sunday for convenience of members who work for a living. I will ferry groups of six to eight from the fuel pontoon to the sub and collect them 45 minutes later. Note that some agility and care are needed and I would ask everyone to wear lifejackets when transferring to/from the sub.
PLEASE CONTACT TONY LAVELLE DIRECT IF YOU WANT TO GO
AUGUST – IPSWICH MARINE FESTIVAL – cancelled
The Ipswich Maritime Festival (20/21 Aug) is now cancelled as Chris Murr couldn't get anyone to lead the cruise.
The offshore cruise will be to Stangate for fishing!
Like
Comment
Share
Possible weekend before Bank Holiday  20/21 August to the Festival
20-28 August – East Coast
The Ipswich Maritime Festival on 20/21 August will be a great way to start (or end) a week's informal cruise on the East Coast. Ipswich can teach our council a thing or two about maritime festivals; it's not just about clowns on stilts. To get berths (ABP Ipswich Haven Marina recommended) we will need to book well in advance so I'll get on the case.
More info https://www.ibtc.co.uk/news/events/ipswich-maritime-festival/
SEPTEMBER – 10th/11th – ADMIRALS CRUISE
This was listed for 25/26 June but the Council have more important things for the Mayor to do on those dates. Dates have been confirmed for the 10th (Upriver) and 11th (Downriver)
SEPTEMBER – 18th – COMMODORE'S SAILPAST DRESS CODE – BLAZER/WHITES
18 September – Commodore's Sailpast
A grand day for the club, dress boats overall, blazers and whites, etc followed by lunch in the clubhouse.
PLEASE NOTE!!
Our plans may change due to the weather or other circumstances. Please check the club notice board regularly. YEARLY TIDES